About a year ago, we had a dream to build tables. Not just to contribute to our new home, but to eat meals over, to tell stories around, and to gather people together.  As Thanksgiving approached, we found it to be the perfect opportunity to bring souls together with an over the top, detailed night of bottomless glasses and local fare.
Like each one of the boards that we had crafted into place from different pallets, none of the friends we brought to the table knew one another. Different people, different stories, all coming together for the purpose of giving thanks.
The night was an interesection of stories. People who entered the table as strangers and left as friends.  It was truly beautiful.
A MASSIVE thanks to the one and only Lauren Ledbetter for the amazing attention to detail, her vision for styling the night, and the beautiful smile she brings to every conversation.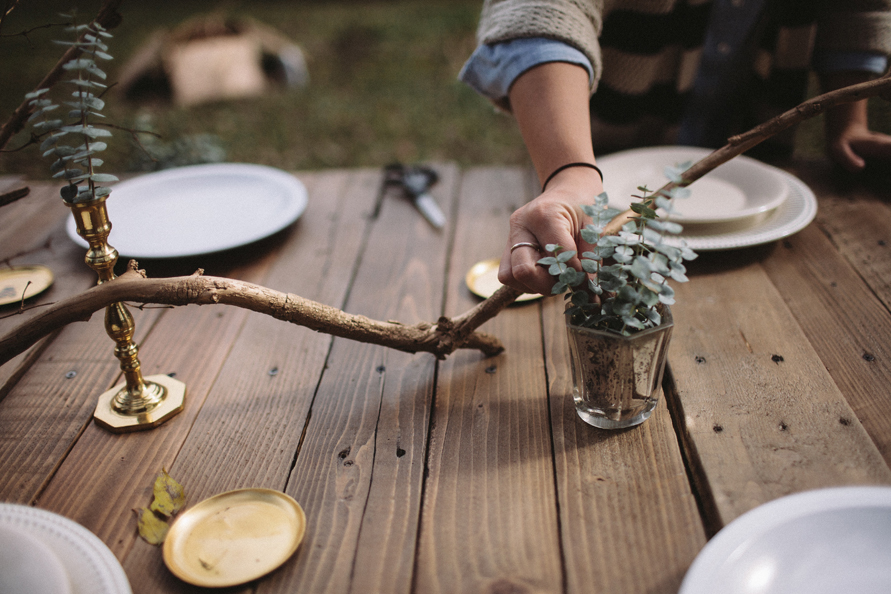 Images from our Friendsgiving feast were also feature on Visual Supply Co's Journal, and Camille Styles.